Family was always important to Jim, he would regularly say to me "you know Silas, I'm a family man"
Many of you who have been around Hotwells and Hope for a few years will be familiar with a man called Jim Reid. Jim would regularly be seen and heard along our streets, often a bit worse for wear. Rarely did you see him without a bike, and often you could hear him before you saw him. His language at times was colourful, his penny whistle playing enchanting. Jim was as strong as an ox (he would often cycle up hope chapel hill!). Through 2015 Jim's body became ravaged by cancer. In his  care home in Westbury in September he was barely recognisable as the same Jim who rode our streets. During one of my visits Jim shared this testimony: "I was awake in the night 3 months ago asking God to forgive me for my many sins when I became aware of a peace flooding my body. It was the Lord, gospel truth Silas." Jim was grinning at me. 
Jim died on October 5th. It took about a month to organise the funeral. When someone has died and there is no family immediately at hand to organise things, it takes a lot longer.
When the day itself arrived we had planned two events, a cremation and a thanksgiving service. Each of these events were attended by about a dozen people who had loved Jim., people from the flats where he lived, and from Hotwells/ hope chapel community. Together We shared some hilarious stories of things Jim had got up to, we read his favourite scripture (Psalm 23), sang his favourite hymn ( Amazing Grace), and Listened to beautiful Irish folk music.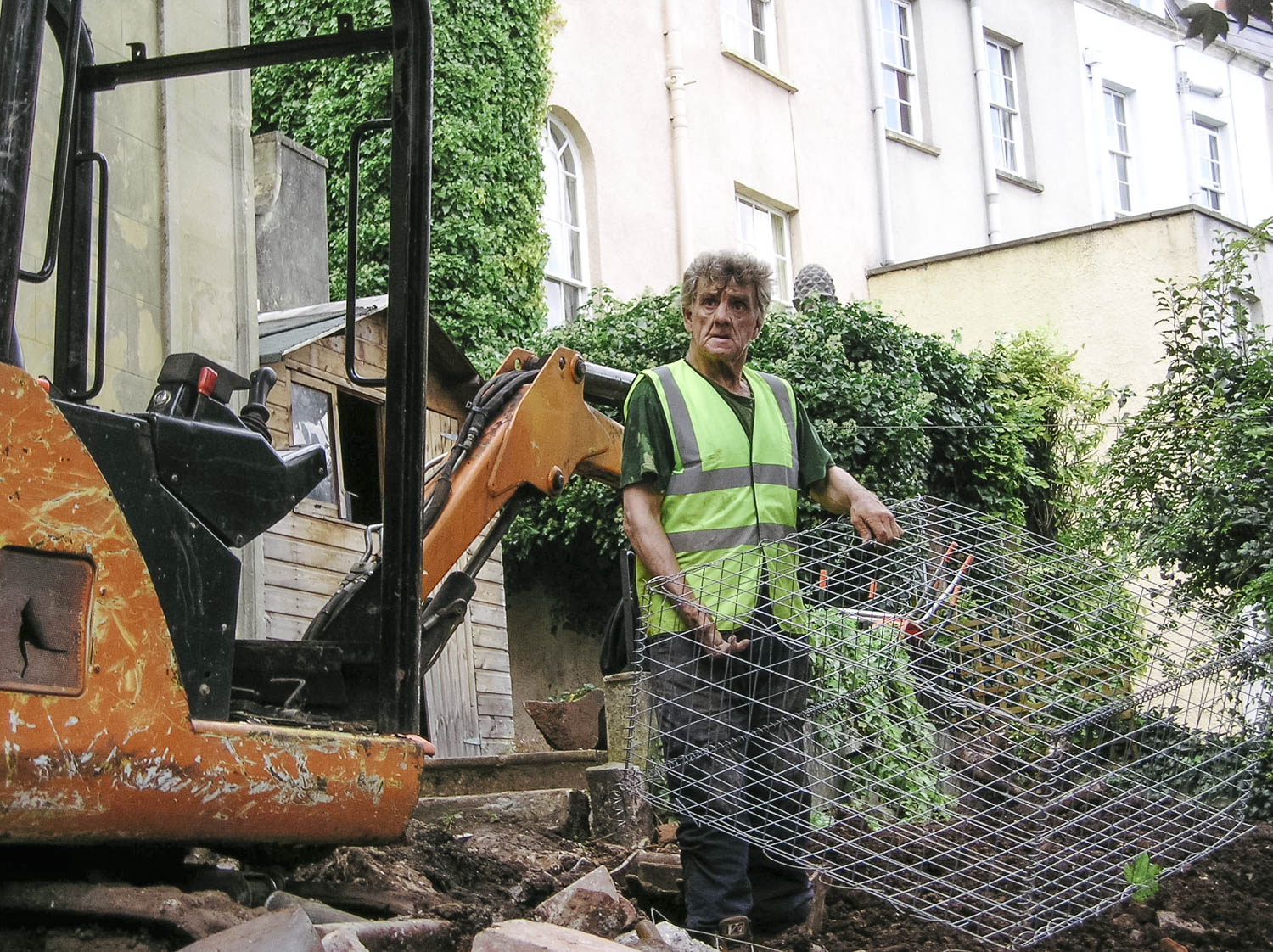 And then on Thursday 5th November Annie and I flew across to Belfast to meet up with Jim's lovely family. It had been Jim's desire that he be laid to rest alongside his mother "Mollie Reid". We gathered together in a beautiful graveyard around 11am. Jim was the oldest of five. His 2 brothers  who had been able to visit him in Bristol the week before he died were there at the graveside as was his sister, her husband, and other nieces.
Family was always important to Jim, he would regularly say to me "you know Silas, I'm a family man". To be part of that little gathering around the grave, knowing that so many of Jim's desires had been fulfilled was very special to us. There were plenty of tears, but also reconciling hugs that day. Death had lost its sting. Alleluia!
Love Silas